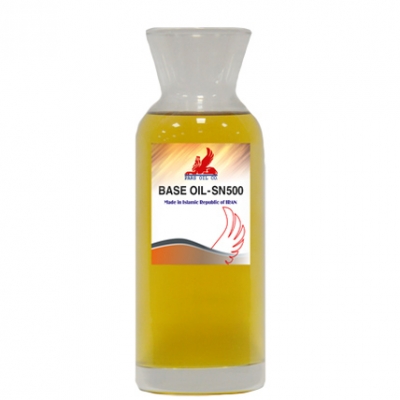 SN 500
Pars Oil Co. is one of the leading suppliers of Base Oil Group I according to American Petroleum Institute (API), that contain less than 90 percent saturates and have viscosity index greater than or equal to 85 and less than 120.
In Pars Oil refinery diverse grade of Base Oil are produced by means of solvent refining paraffinic crude oil as below, with modern production facilities and using high quality raw materials.
Applications
Base Oils are used to manufacture products including motor oil, Industrial oil, Grease, and etc.
More...
| Typical Properties | Unit | Test Method | Typical Values |
| --- | --- | --- | --- |
| Types | | | SN-500 |
| Appearance | | | Bright, Clear |
| Kinematic Viscosity @ 100 °C | cSt | ASTM D-445 | 9.5-11.2 |
| Viscosity Index, Min | | ASTM D-2270 | 89 |
| Flash Point | °C | ASTM D-92 | 240 |
| Pour Point | °C | ASTM D-97 | -6 |
| Color, Max | | ASTM D-1500 | 2 |